WordPress Website Professional Development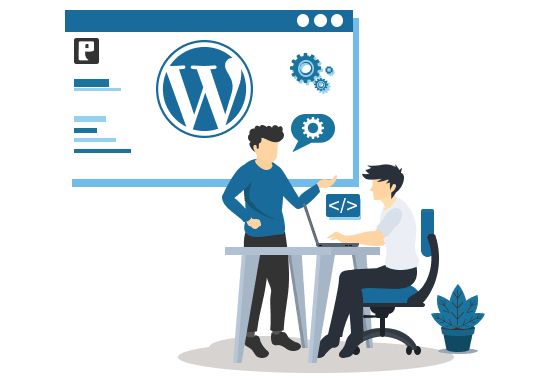 Unlock your online potential with our WordPress Website Professional Development service. Our experienced team crafts visually stunning websites customized to your brand's needs and goals. Expect flawless functionality, attracting and retaining visitors effectively.
WordPress is not just popular; it's the undisputed leader in the world of website creation. Powering over 40% of all websites on the internet, WordPress dominates the market with its unparalleled features and functionalities.
Profi.Dev takes pride in offering its own uniquely developed theme, crafted specifically to optimize performance and facilitate seamless content management. Our custom solution guarantees an effortlessly manageable WordPress website that is not only user-friendly but also highly optimized for search engine optimization (SEO). With our theme, you can harness the power of an SEO-friendly website, ensuring improved visibility and organic traffic for your online presence. Say goodbye to the complexities of website management and embrace a streamlined experience that empowers you to focus on what matters most—creating exceptional content and achieving your digital goals. Join our community of satisfied clients and unlock the potential of a website that effortlessly combines performance, convenience, and enhanced discoverability.