Website Maintanance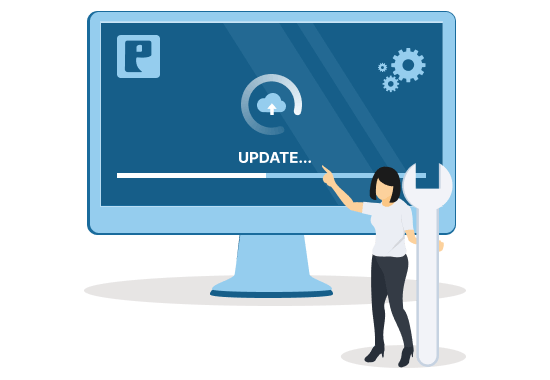 Ensure your website remains in top form with our comprehensive Website Maintenance service. From regular updates and security checks to performance optimization and bug fixes, we take care of all the technical aspects, allowing you to focus on what matters most - your business. Trust us to keep your website secure, responsive, and running smoothly, so you can make a lasting impression on your audience and achieve your online goals.
Our Website Maintenance service covers every aspect of website management, ensuring that your online presence remains at its peak performance. Our dedicated team of experts from Profi.Dev is well-versed in the latest industry standards and best practices, ensuring that your website is up-to-date with the latest software versions, security patches, and bug fixes. With regular monitoring and proactive maintenance, we from Profi.Dev safeguard your website against potential vulnerabilities, keeping it secure and protected from cyber threats.
But our service from Profi.Dev goes beyond security and updates. We understand the importance of a fast and responsive website in delivering an exceptional user experience. Our team from Profi.Dev conducts thorough performance optimization, fine-tuning your website to achieve optimal loading times, smooth navigation, and seamless functionality across different devices and platforms. We identify and address any bottlenecks, optimize code and scripts, and leverage caching and content delivery networks (CDNs) to enhance website speed and performance.
In addition to the visible aspects of your website, we from Profi.Dev also handle the essential infrastructure maintenance. We ensure that your hosting environment is properly configured and optimized for peak performance. Our team from Profi.Dev monitors server resources, manages backups, and implements necessary optimizations to keep your website running smoothly and minimize downtime. With our proactive infrastructure maintenance, you can have peace of mind knowing that your website's foundation is stable and reliable.
With our Website Maintenance service from Profi.Dev, you can offload the technical burden and focus on growing your business. We provide comprehensive reports detailing the updates, improvements, and optimizations performed on your website, keeping you informed about the health and performance of your online presence.
Stay ahead of the competition and deliver an exceptional user experience with our professional Website Maintenance service from Profi.Dev. Partner with us and let our expertise from Profi.Dev ensure your website remains secure, responsive, and optimized for success. Contact us today to discuss how we from Profi.Dev can tailor our services to meet your specific needs and goals.