WordPress 6.3 "Lionel" Released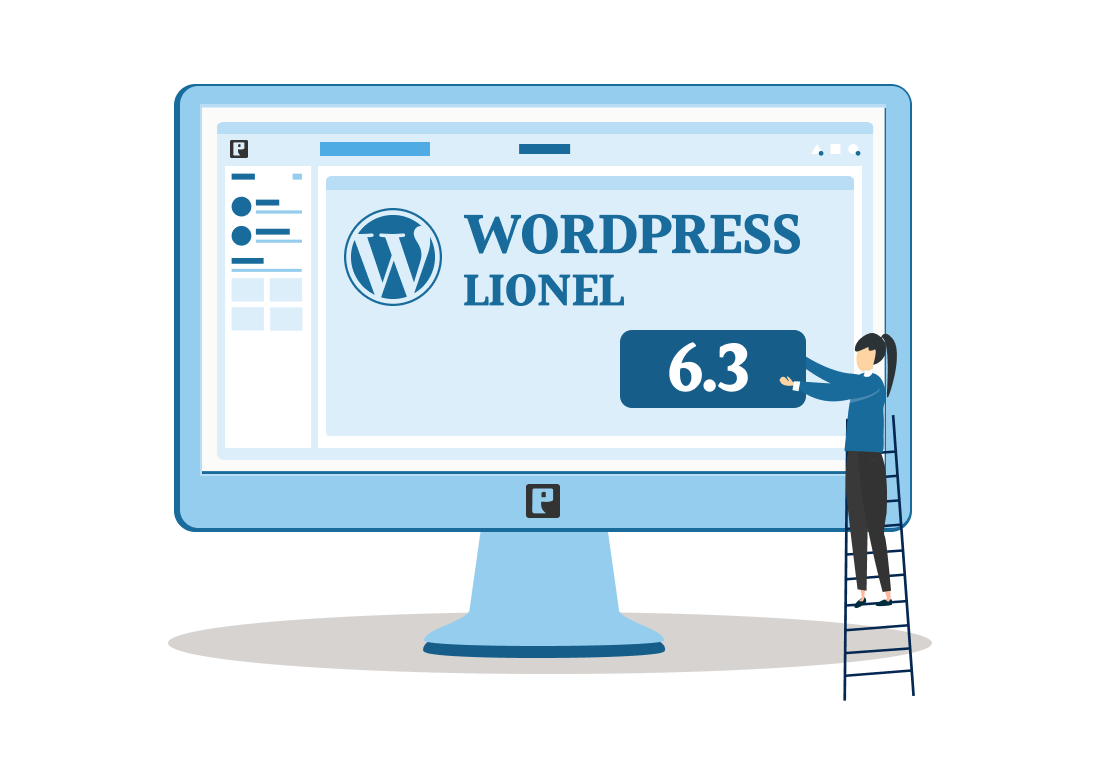 WordPress has just unveiled the latest iteration, version 6.3, bringing forth a range of enhancements aimed at elevating your digital experience. Noteworthy highlights of this new release include:
Enhanced Performance — Embracing over 170 performance updates, this version pays meticulous attention to metrics such as TTFB and LCP from Google Core Web Vitals. It fortifies the database, backend, and frontend, culminating in a swifter and more seamless user experience.
Image Aspect Ratio Control — Now, you can effortlessly specify aspect ratios for your images. This feature ensures the preservation of design integrity, particularly when integrating images into intricate patterns.
Distraction-Free Site Designing — The Site Editor now offers a distraction-free mode, fostering an environment conducive to unhindered creative expression.
Revamped Top Toolbar &mdash An overhauled Top Toolbar takes center stage, boasting an array of improvements. Nested block handling gains finesse with parent selectors, multiple block selection offers enhanced options, and the title bar houses an integrated interface brimming with novel functionalities.
Enhanced List View — The List View receives a substantial upgrade, allowing seamless drag-and-drop functionality across every content layer. Plus, you're empowered to effortlessly remove any block, thereby enhancing the user's content management experience.
Pattern-Driven Template Creation — Pioneering a dynamic approach to template generation, version 6.3 introduces the capability to craft distinctive patterns. This new modal provides expedient access to a diverse range of patterns, igniting creativity during template inception.
PHP Support Evolution — Notably, this iteration bids adieu to support for PHP 5. Instead, it embraces the latest advancements by requiring a minimum PHP version of 7, aligning WordPress with contemporary coding standards.
Enhanced Update Reliability — In the event of a manual update faltering, WordPress now proactively restores the prior version of plugins or themes. This safeguard ensures seamless transitions even in the face of potential update mishaps.
For those who leverage official Docker images, it's imperative to note that DockerHub currently lacks official images housing WordPress 6.3. Hence, the deployment of this version through Docker images remains a prospect for the near future.
In light of these advancements, Profi.Dev fervently recommends embracing version 6.3. The manifold improvements encapsulated within this release promise to elevate your WordPress experience. Should you require any guidance or support during the update process, please don't hesitate to reach out. We're here to assist you every step of the way.